Giving Heart & Soul
Knit/Crochet Project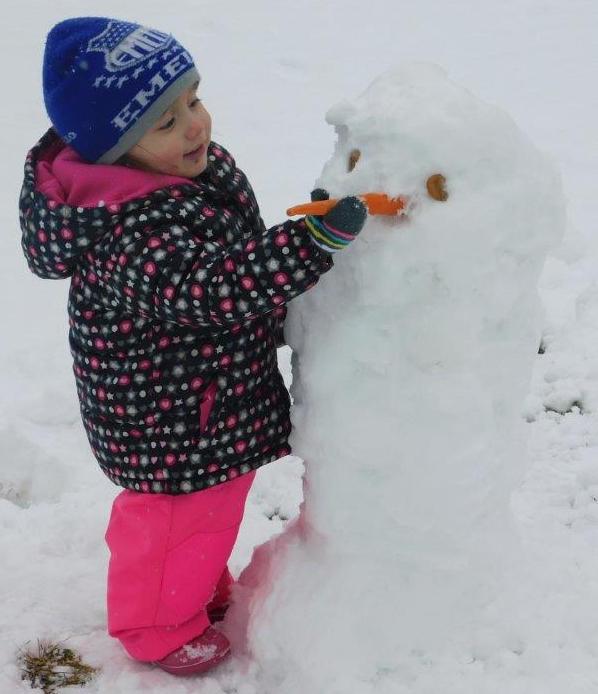 Since its inception in 2002 knitters and crocheters from Tioga and Bradford counties and those further away have been clicking their needles together, crafting mittens for children enrolled in Bradford Tioga Head Start. The project "Mittens from the Heart" provides a new pair of warm mittens to each child.
In 2007, a sister program called "Slippers from the Soul" was also started! Each pair of donated slippers goes to an enrolled child to help keep their feet warm when they come into the classroom after being outside.
"We started the Mittens from the Heart project when it was identified that children came into our centers without wearing mittens", stated Head Start Director Jody Thomas. "I had the idea that people who might knit mittens and donate them are doing it from their heart-felt desire so we named the project Mittens from the Heart. My sister created the logo for the project and my mom supplied the pattern. We were off and running! Since this project began, we have knitters, crotcheters, and sewers who not only create mittens but they also have made hats and scarves. The project expanded to Slippers from the Soul when one knitter brought in many pairs of children's slippers. We continue to advocate to our communities for children's mittens, hats, slippers, scarves."
If you have a little extra yarn or fleece material and are interested in making mittens, hats, scarves or slippers, please click on the links in this article for patterns for both projects or use your own! Call the Bradford Tioga Head Start office at 570-638-1400 and we can make arrangements for pickup/delivery.
It is through the generosity, caring and affection of each knitter and crocheter that these two programs are, and will continue to be, a huge success. You only have to look at each pair of mittens or slippers to see the thoughtfulness and love that has gone into them but the biggest reward is when you can look into the eyes of a child who receives these gifts! That is the true gift; one that can warm you - heart and soul!